EveryPlate is one of the most affordable meal kit subscription services available today. Their claim is that you get filling, classic, home-style recipes and fresh ingredients at an everyday budget of $4.99 per meal, right to your doorstep. But does the service measure up or does that low price match the quality?
We chose two servings per meal, with three meals per week.

It costs about $4.99 per serving.
Overall, EveryPlate is a budget friendly option for a meal kit delivery service. The food was pretty tasty, the produce was fresh, and the portion sizes were fair, especially considering the pricing. Plus, our delivery was on time.
Furthermore, the meals were simple to make and didn't require dirtying tons of dishes like other meal kits. We were even given a candy bar. Who doesn't love free dessert?
If you're new to meal kits and are on a budget, EveryPlate is the place to start. While the food isn't top of the line, it's tasty and reasonably priced compared to other meal kit services.
Keep reading our EveryPlate review to see if it's right for you.
Who is EveryPlate Best For?
Best For People Who Want...
A meal kit service, haven't tried one yet, and aren't sure if the price is worth it.

A cheaper option than meal delivery services such as HelloFresh but still have a similar experience.
People with dietary restrictions.w
EveryPlate In-Depth Review
Meal kits are incredibly convenient and will save you trips to the grocery store. However, meal kit subscription services are not for everyone because of the hefty price tags they usually come with. Not only are you paying for the food, now you're paying for the shipping of it too.
However, EveryPlate seeks to shed the stigma that meal kits are a luxury service. They aim to provide quality meals without the premium price tag.
Let's find out if they were successful and if EveryPlate is the right meal kit service for you.
EveryPlate is a meal kit delivery company in the form of a subscription service. The recipe and all of the needed ingredients are delivered right to your door each week.
You can simply go to the EveryPlate website and immediately begin customizing your subscription with the amount of servings for each meal and the number of meals per week. There are eleven different recipes to choose from each week.
You can choose between 2 or 4 servings per meal, with up to 5 meals per week. While their menus change each week to keep you from getting bored eating the same ole foods, they don't specifically cater to any specialty diets. This helps allow them to be so affordable compared to other services.
Plus, they also have an app that can be used to make adjustments to your menu and delivery.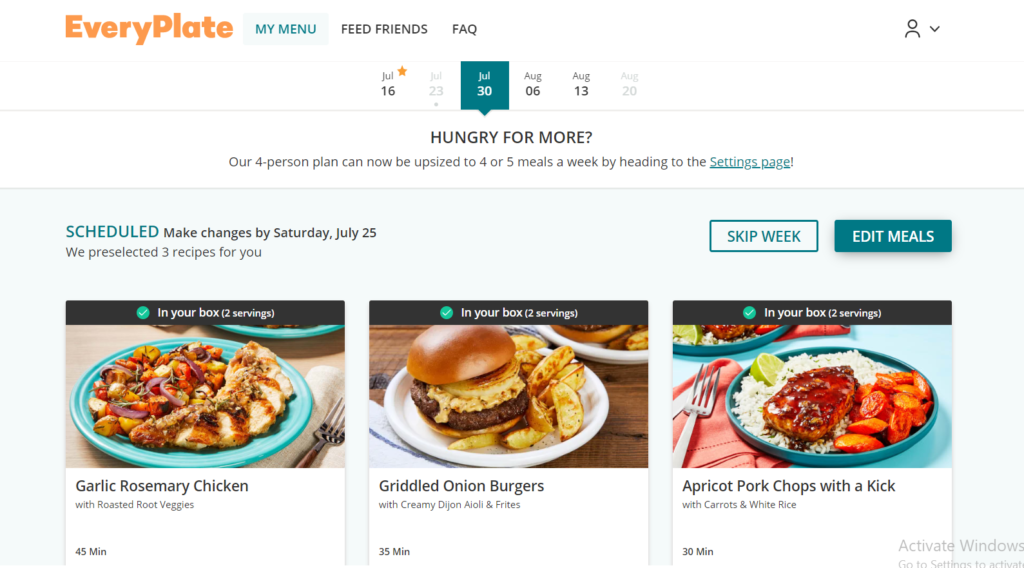 EveryPlate Plans and Costs
Let's talk about pricing. The price per meal is $4.99 with $8.99 in shipping costs. While EveryPlate says they don't cater to specific diets, they do have veggie options as part of their eleven recipes to choose from each week.
They also have premium recipes that can add up to $3.99 per meal. However, when you sign up you can expect an introductory offer (ours was $12 off). Especially considering the price, the food was pretty tasty and well portioned.
It bore quite the resemblance to HelloFresh when we tried them, and for good reason. More on that later…
EveryPlate's website is one of the most user-friendly and simple ones to use. From the second you get on their site, you begin the customization of your plan settings and menu for the week.
At first you can only choose between two and four servings per week and your amount of meals. However, once you have an account, you can go to your settings anytime and adjust this. Plus, you can also adjust your delivery date.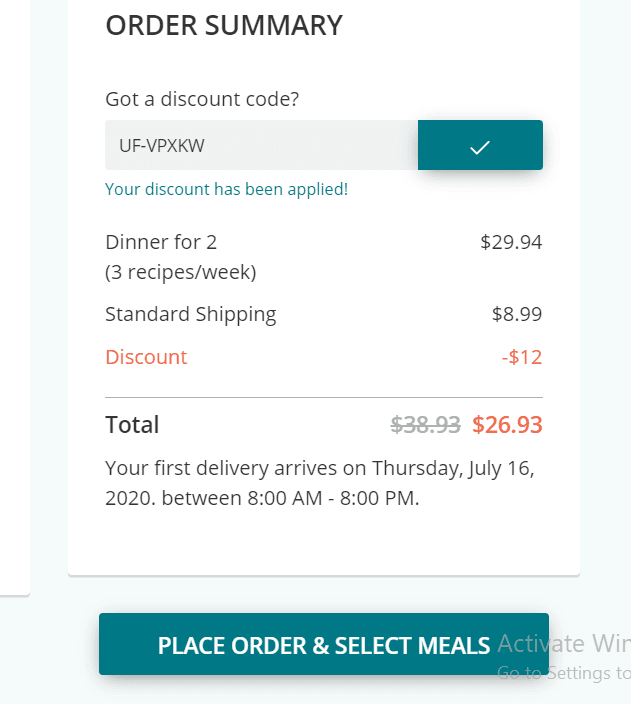 Depending on your area, you can receive deliveries on Tuesdays, Wednesdays, Thursdays, Fridays and Saturdays. In an effort to keep their pricing low, they don't deliver on other days yet.
Our delivery arrived on time, packaged to the nines with insulation and multiple ice packs. The ingredients can stay fresh up to 48 hours of being in the box, without being refrigerated. During the summer, that's something very much needed.
It should also be noted that you can skip deliveries anytime or even just pause them if you need a week or two off. There's no penalty for this either.
A major difference with EveryPlate is that all the ingredients get delivered in one box and they aren't pre-sorted by recipe within that box. However, the recipe cards clearly state what ingredients you need for each meal, so this really isn't that big of a deal. It's worth mentioning because it does differ from how other meal kits package their food.
Our Experience with EveryPlate
Here at Grill Cook Bake, we're in the business of reviewing meal kits (amongst other things) and after trying EveryPlate, we felt like there were quite a few similarities between them and HelloFresh. The look of the website, the type of menu (with those iconic 6-step recipes), even the packaging. So we did some digging, and as it turns out, HelloFresh and EveryPlate are owned by the same company.
However, EveryPlate is slightly less fancy, but significantly more affordable than HelloFresh. We're talking like just over half the price, so for some, this is a more than acceptable trade off.
Related: Sun Basket review
Ingredients
This section of our EveryPlate review is going to be broken down into categories, with comments on each so you know exactly what to expect if you order this meal kit.
Produce
The produce was fresh, but did have some blemishes. If we had to pick a phase to describe it, we'd call it "super market quality."

While the produce was fresh, EveryPlate tends to go a bit heavy on the potatoes over green vegetables in some recipes. This means the meals aren't perfectly "balanced".
Meat
The meat was fresh and was USDA inspected. Plus, the chicken was raised without antibiotics.

The portions were the appropriate serving size for what is considered healthy (4 – 4.5 oz for each person).
Spices/Toppings
The recipes call for your own salt and pepper, but they include seasoning packets too. We found that these seasoning packets were excellent and the food was far from bland. The flavors were well balanced and adding anymore than salt and pepper was unnecessary.

A difference between EveryPlate and HelloFresh that we noticed was the attention to detail. HelloFresh seemed to take texture into consideration (you'd roast the veggies so they'd be crunchy). No such consideration seemed to be given to the EveryPlate meals.
Overall, the meals tasted quite good, but are kind of "one note". When you pan sear everything, things get kind of oily and soggy. EveryPlate meals were missing the textural component of HelloFresh meals, but they were still tasty and well portioned.
One benefit to EveryPlate is the clean up. The meals we got only used one to two pans, a cutting board, a cooking utensil and the plates to serve. Basically, you're not going to dirty any more than you normally would to cook dinner.
The recipes were easy to follow. They're definitely something a more novice cook can handle as compared to other meal kits we've tried.
If you can slice veggies and put them in a pan or on a cookie sheet, you're golden. They also use the same pan repeatedly throughout the cooking process, cutting down on cleanup.
This means you only have to find a system for roasting something in the oven and having a saute pan going at the same time. You won't have multiple pots and pans going on the stove simultaneously.
There's an issue with this "one pan" technique though. The first veggie you saute usually ends up cool by the time you're serving up the meal. Less than ideal. However, the recipes do call for you to "cover to keep warm." It just doesn't work that well.
The meals tasted quite good overall. They seemed to use some of the same seasoning blends they give you with HelloFresh meals. This means the food isn't bland, but you don't have to pay the price tag that comes with HelloFresh.
The difference between the two meal kits is that you do more sauteing with EveryPlate and the food ends up a bit more greasy/oily. This is unfortunate because in almost every other way, EveryPlate is just as good as HelloFresh, but at almost half the cost.
EveryPlate also takes personal preference into consideration and recommends you use certain seasoning blends to taste (like the spicy ones). Plus, they recommend adding your own salt and pepper.
While you could go beyond this and add your own spices too, we found that modifying flavors isn't necessary. The food really does taste good. Where it falls short is texture and balance. They could throw in more green vegetables.
EveryPlate is excellent for people who don't have dietary restrictions and aren't specifically looking to eat super healthy. It's especially excellent for large families who are looking for the convenience of meal kits without paying a small fortune. For instance, five meals a week for a family of four would only run you about $110.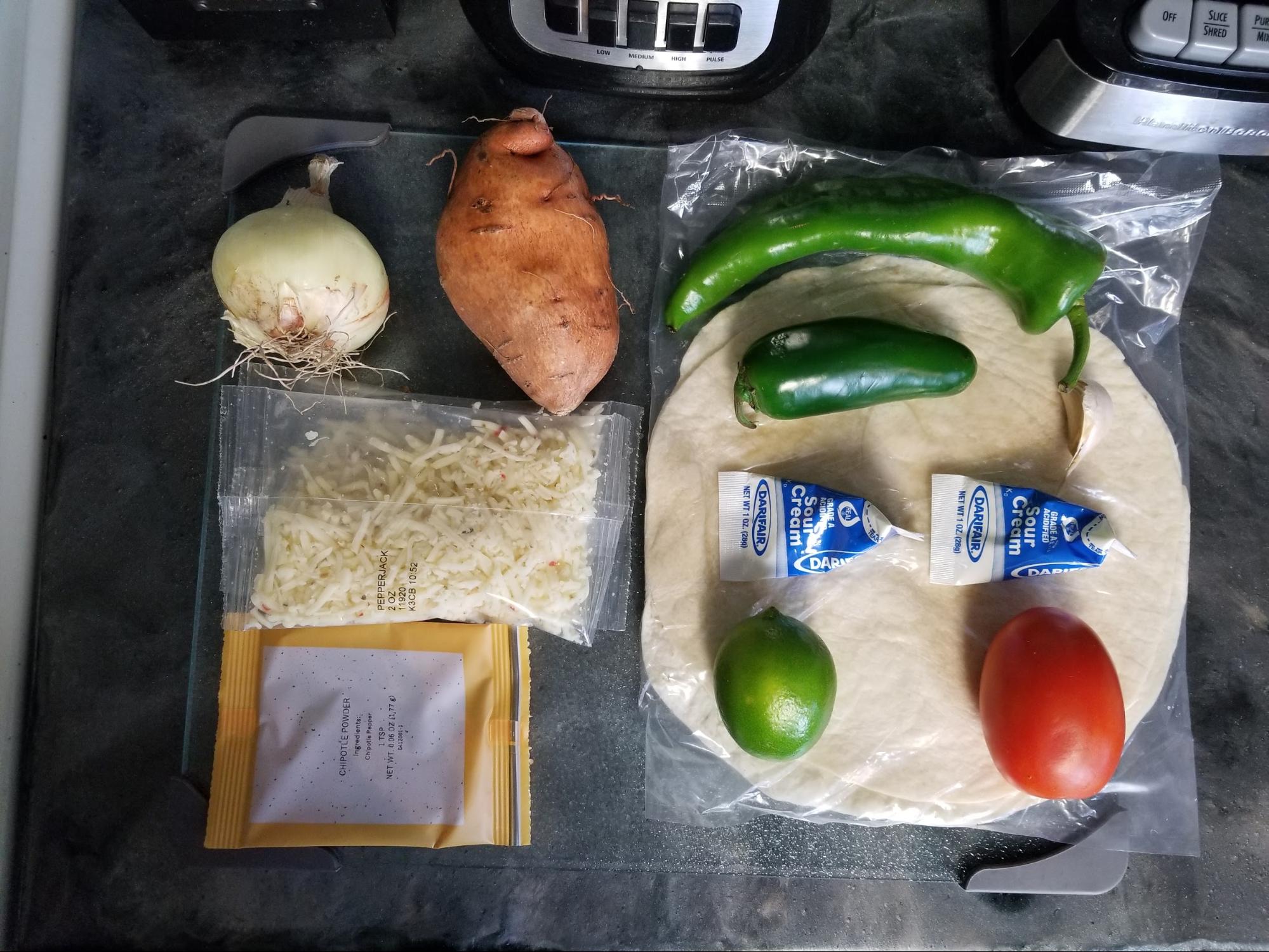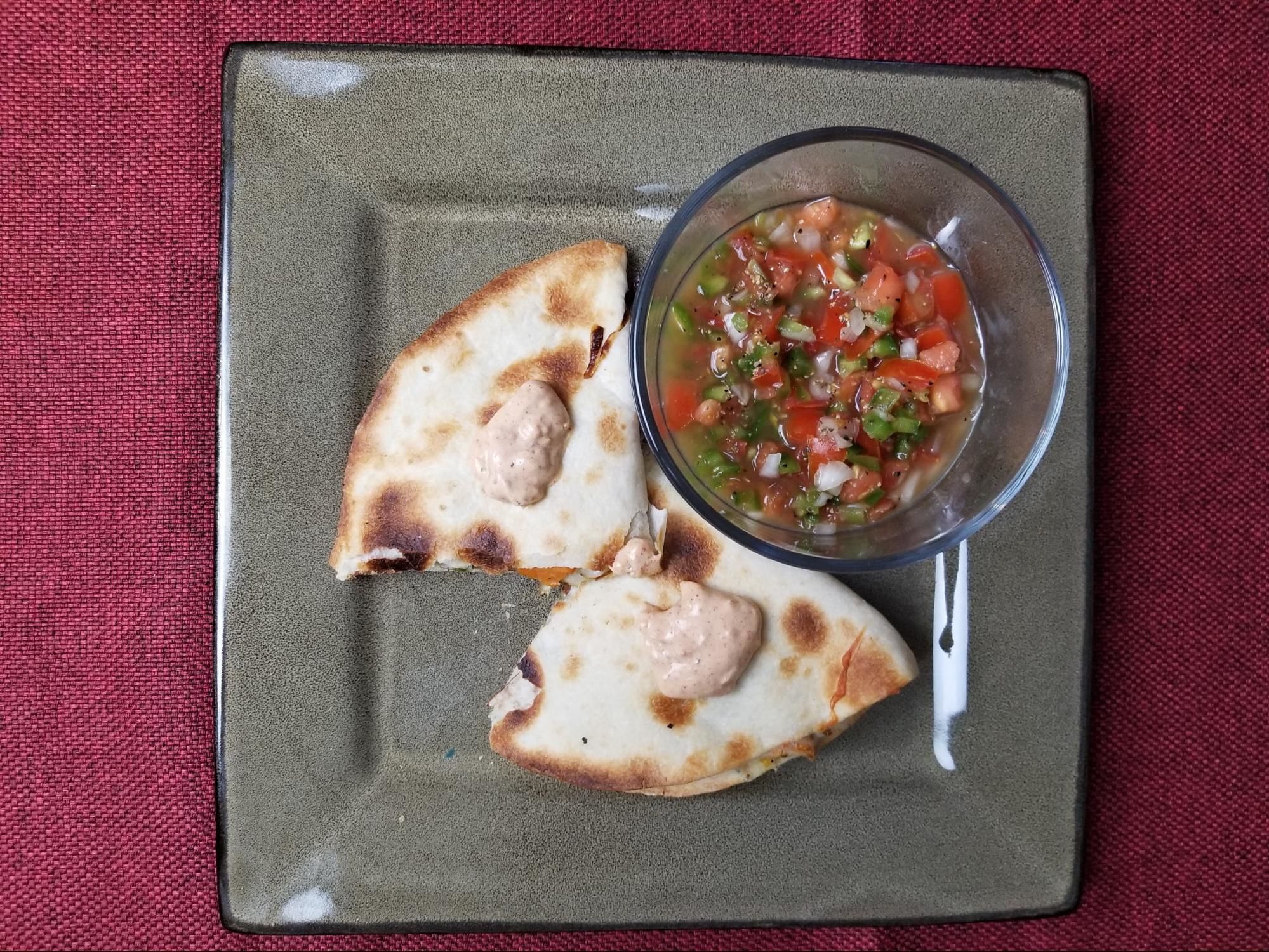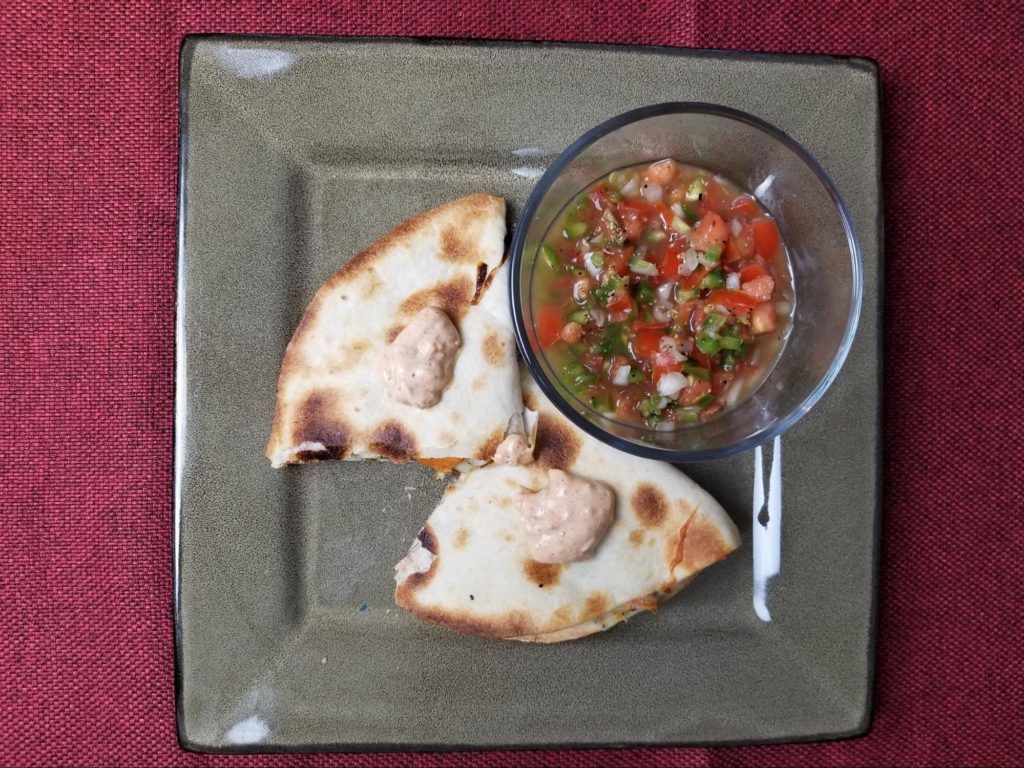 Sweet Potato & Pepper Quesadillas with Fresh Salsa & Chipotle Sour Cream
Ingredients:
Yellow onion, sweet potato, long green pepper, chipotle powder, lime, garlic, roma tomato, jalapeno, sour cream, flour tortillas, shredded pepper jack.

The produce was ripe. It was a bit dinged up, but no more so than in the bins at the grocery store.
How It Cooked:
This meal was super easy to cook. You roast the veggies, assemble the quesadillas and then broil them to melt the cheese. Super simple. Plus, this recipe results in easy clean up. You use the same cookie sheet to roast all the veggies and broil the quesadilla
The Taste:
These are very unique quesadillas. We don't know about you, but we've never tried sweet potatoes in a quesadilla. However, the sweetness was balanced out by some spiciness from the jalapeno and the creaminess of the melted cheese. Plus, they had a satisfying crunch from being broiled briefly before serving.

This meal had the most questionable portion size (for reference, see the picture above). However, the serving is

deceptively

small because the quesadilla was quite satisfying. You'll be surprised about how much filling an 8-inch tortilla can hold.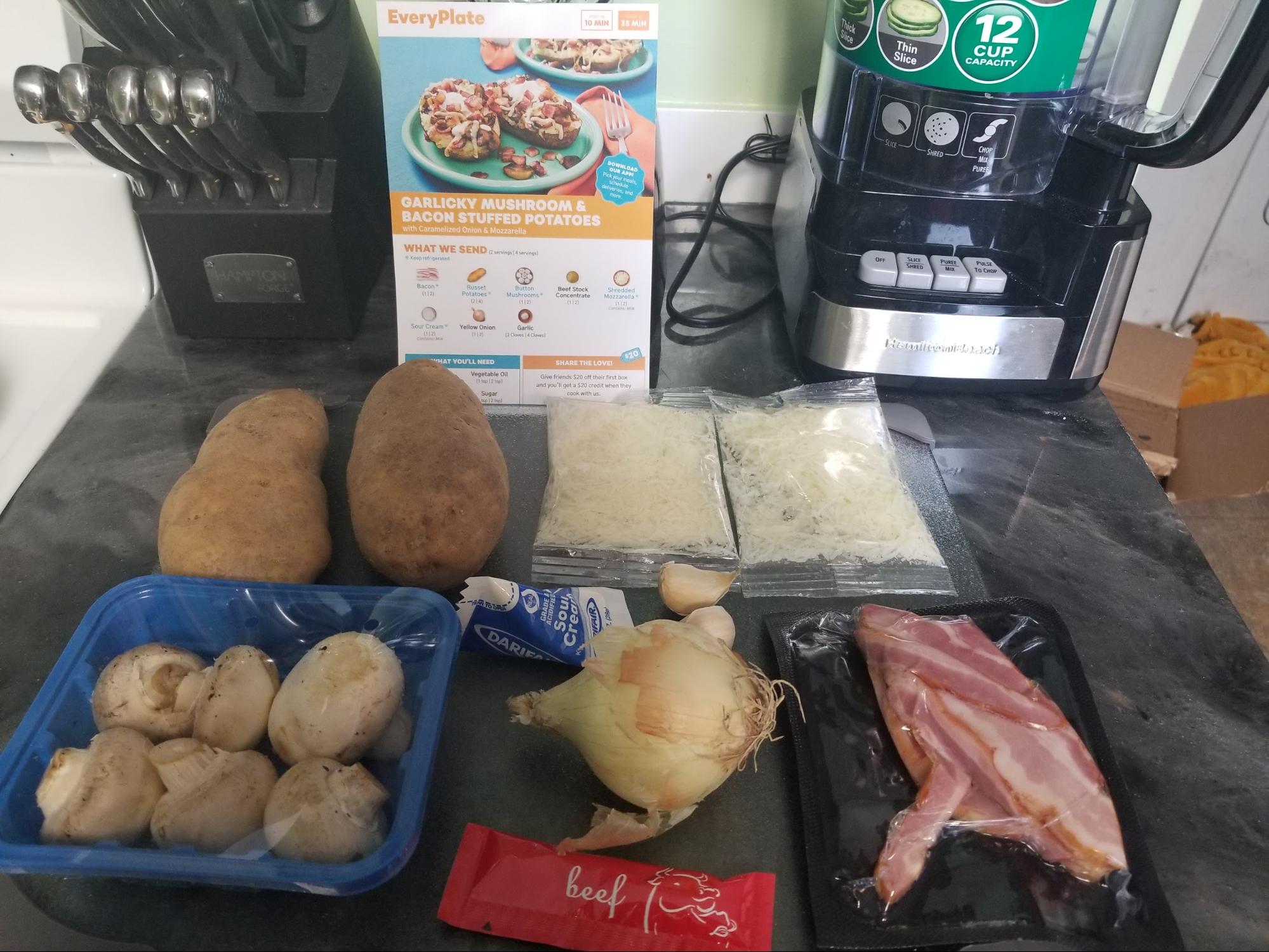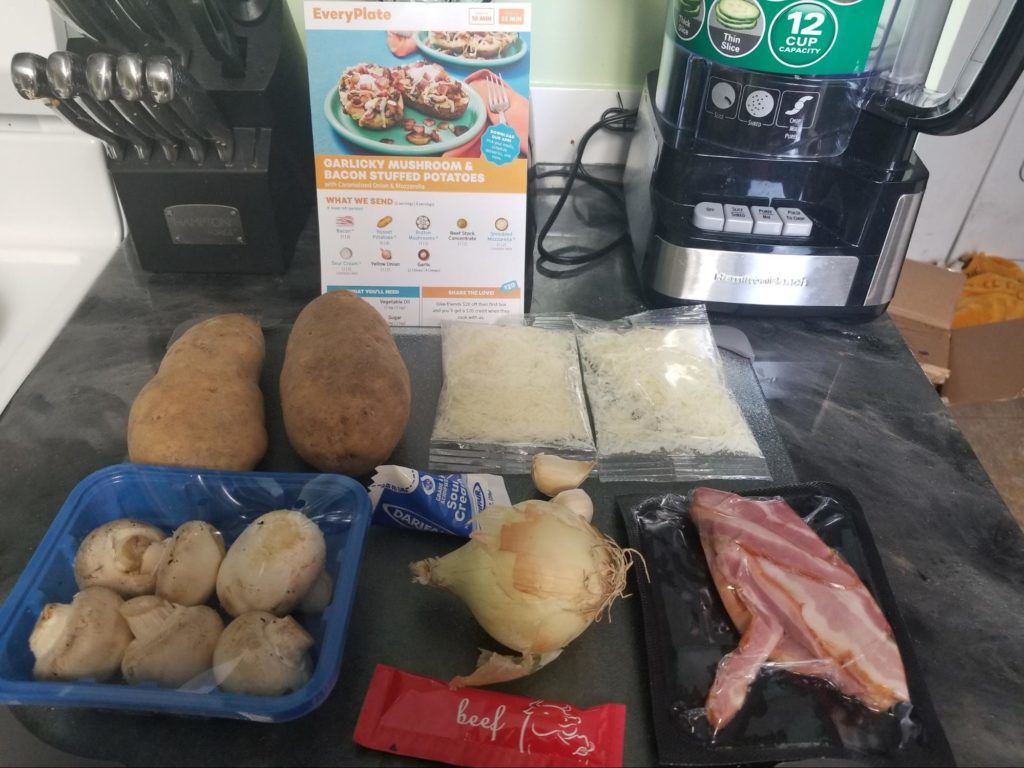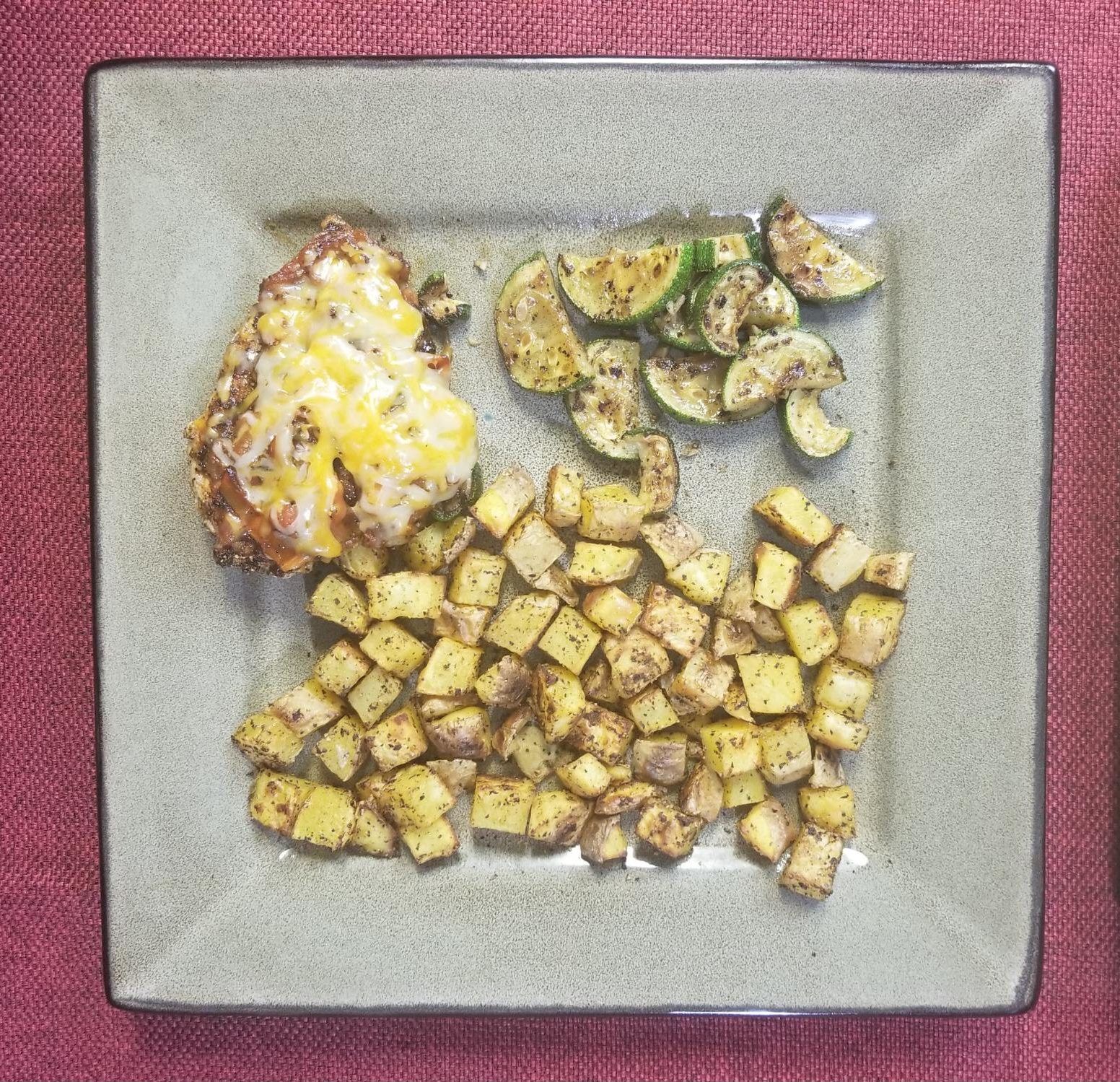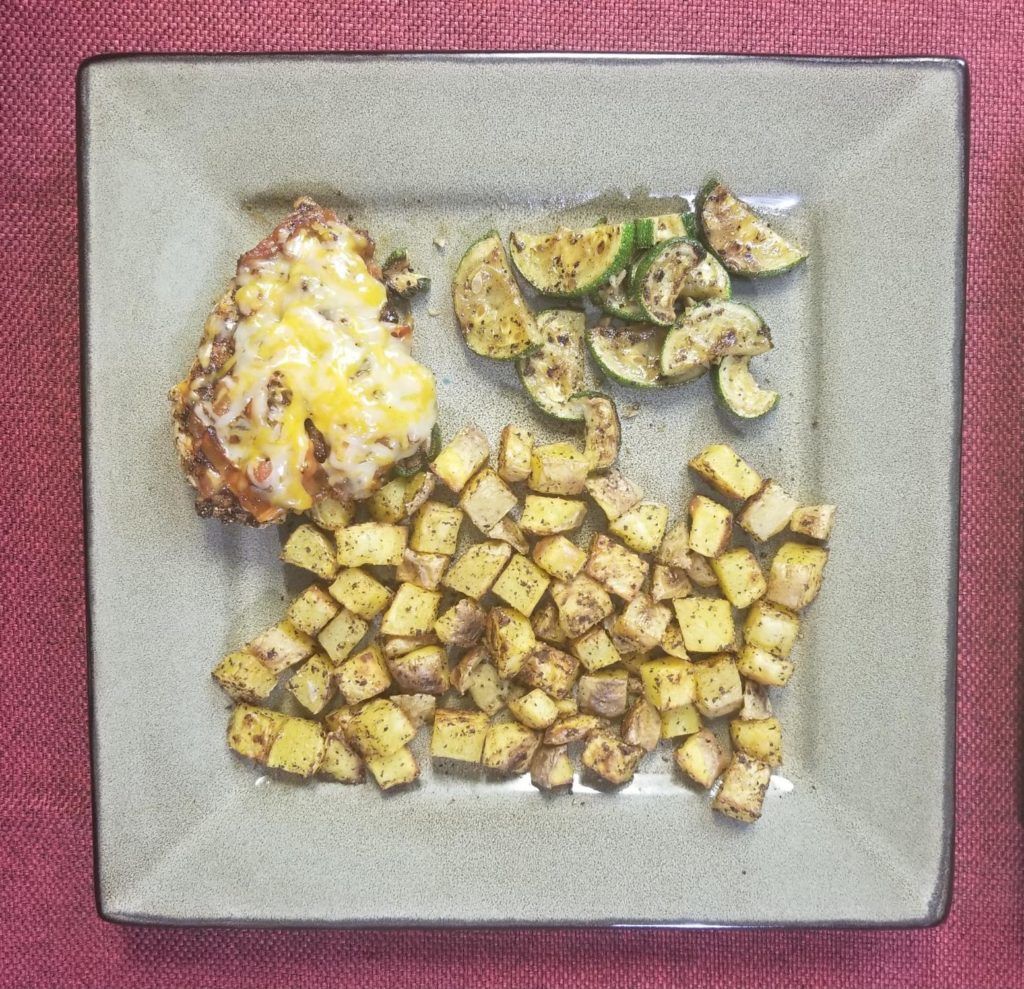 Garlicky Mushroom & Bacon Stuffed Potatoes with Caramelized Onion & Mozzarella
Ingredients:
Bacon, russet potatoes, button mushrooms, beef stock concentrate, shredded mozzarella, sour cream, yellow onion, garlic.

That bacon was great quality. It was thick cut and more than enough to garnish both potatoes.
How It Cooked:
This was another meal that resulted in the easiest cleanup. You needed one pan to saute the bacon, onion and mushrooms and a cookie sheet for the potatoes. Plus, this recipe was incredibly simple. As long as you can slice veggies and get them into the pan, you've got this meal down. Easy, peasy.
The Taste:
This is like the comfort meal of all comfort meals. It was

good.

Salty and cheesy and potato-y, in all the best ways.

The downside of this meal is that it's carb heavy. It's not going to win any awards for being healthy. However, the other meals we received were a bit more balanced, so this isn't the worst thing in the world.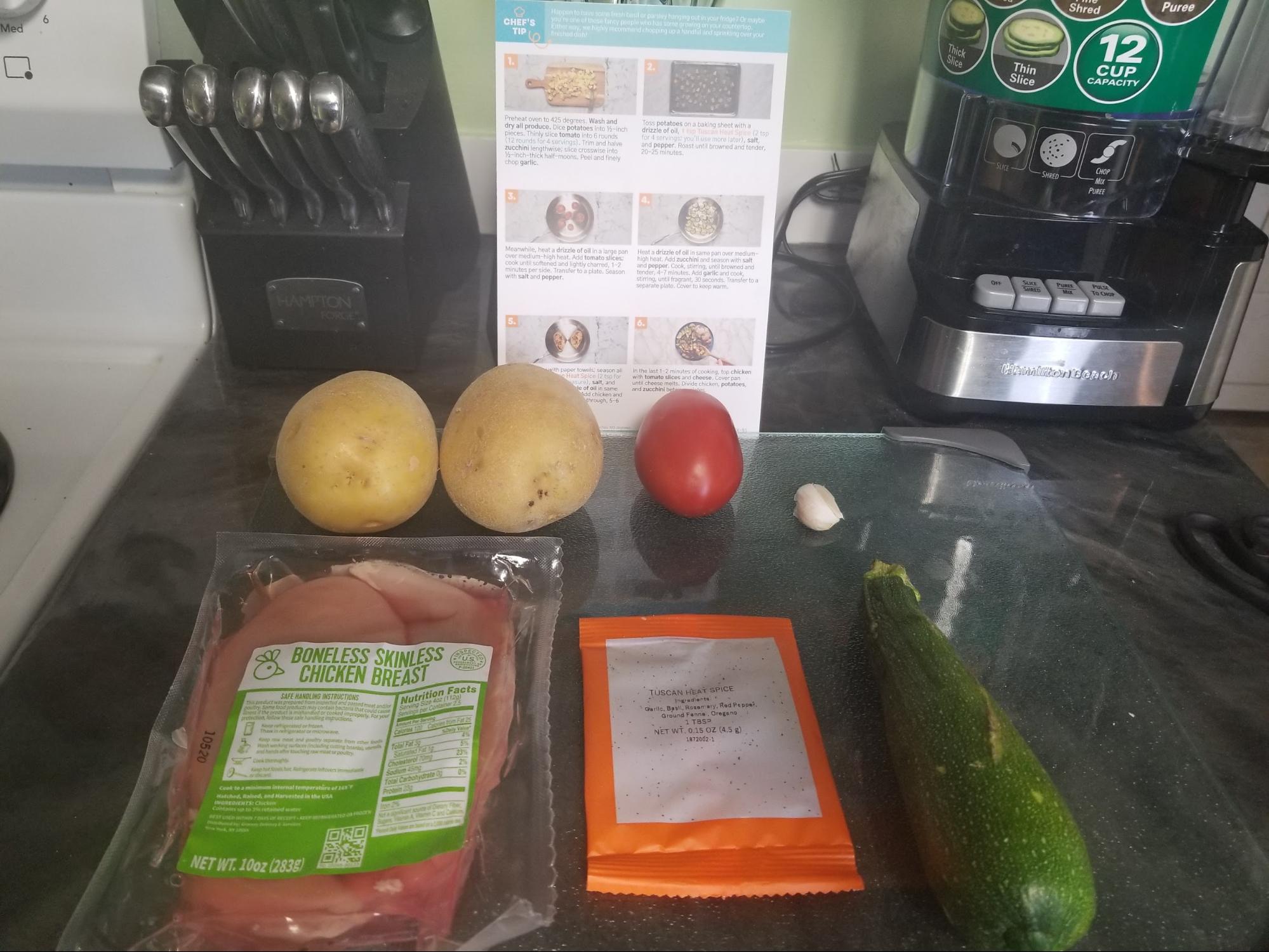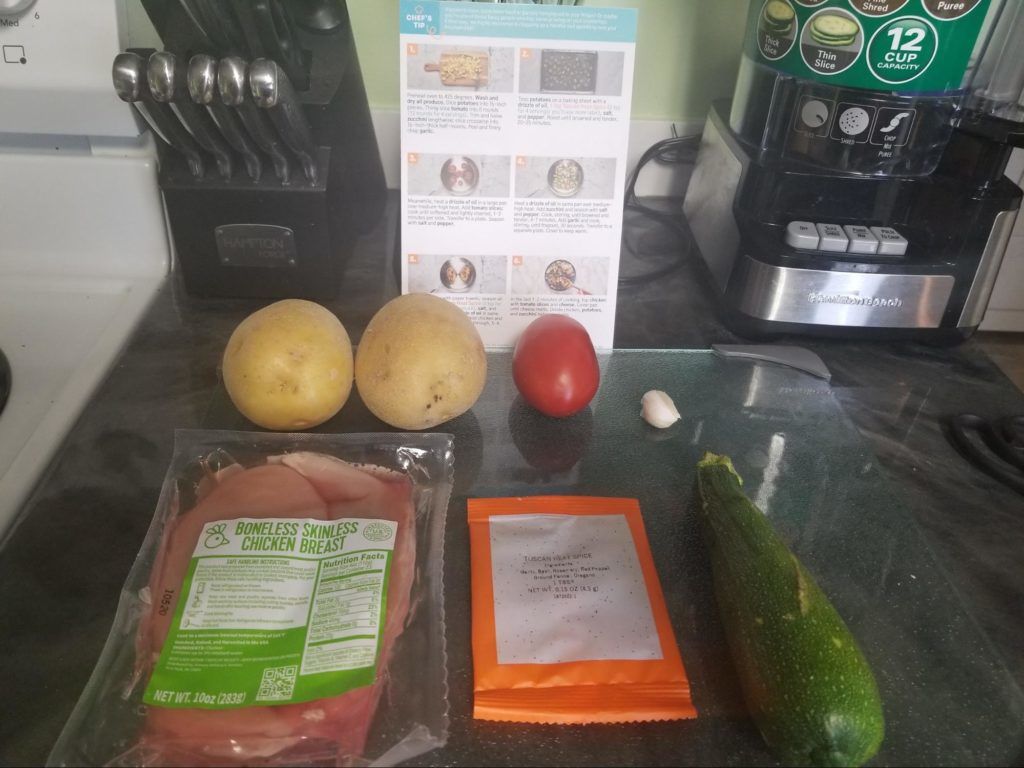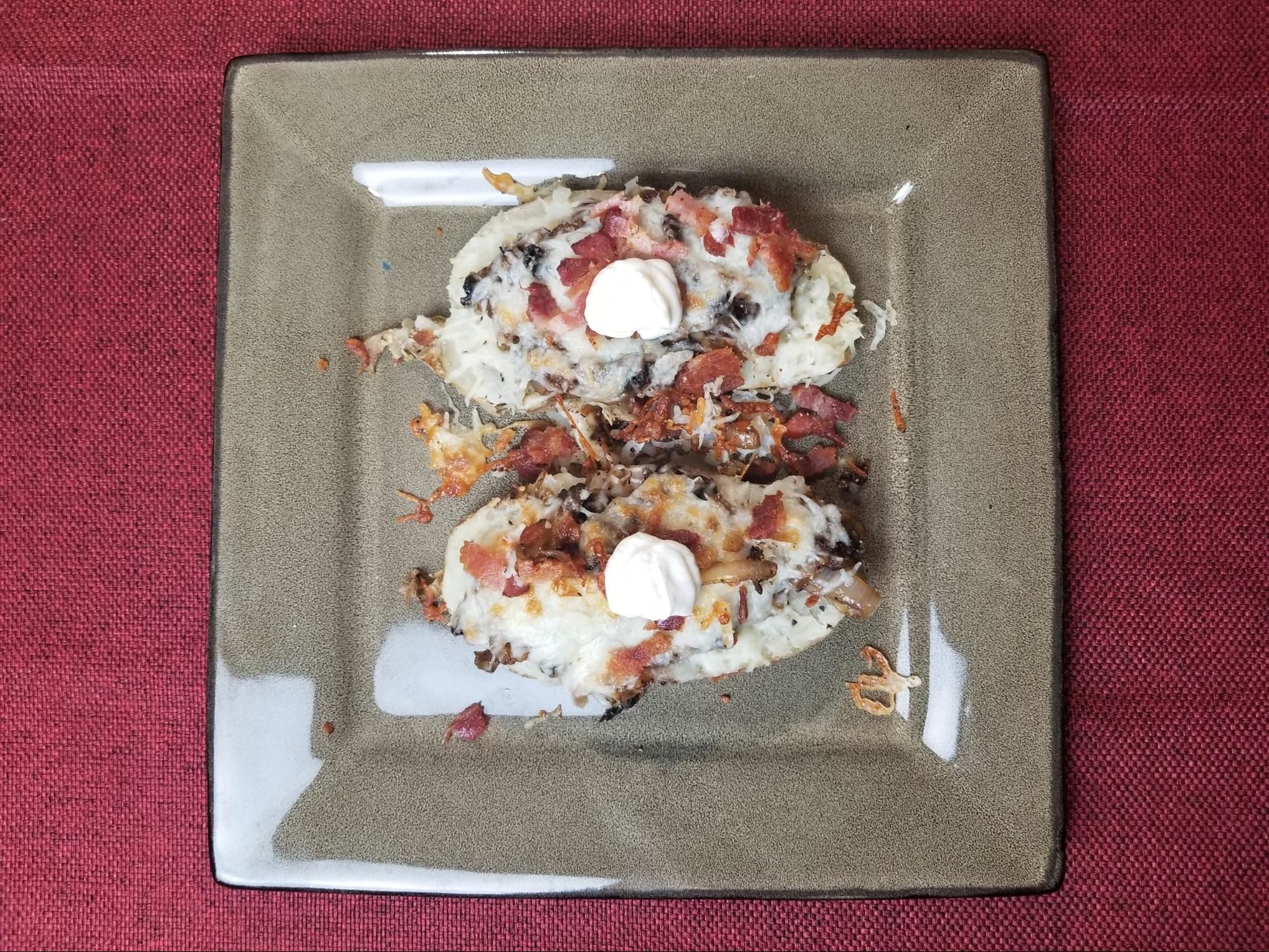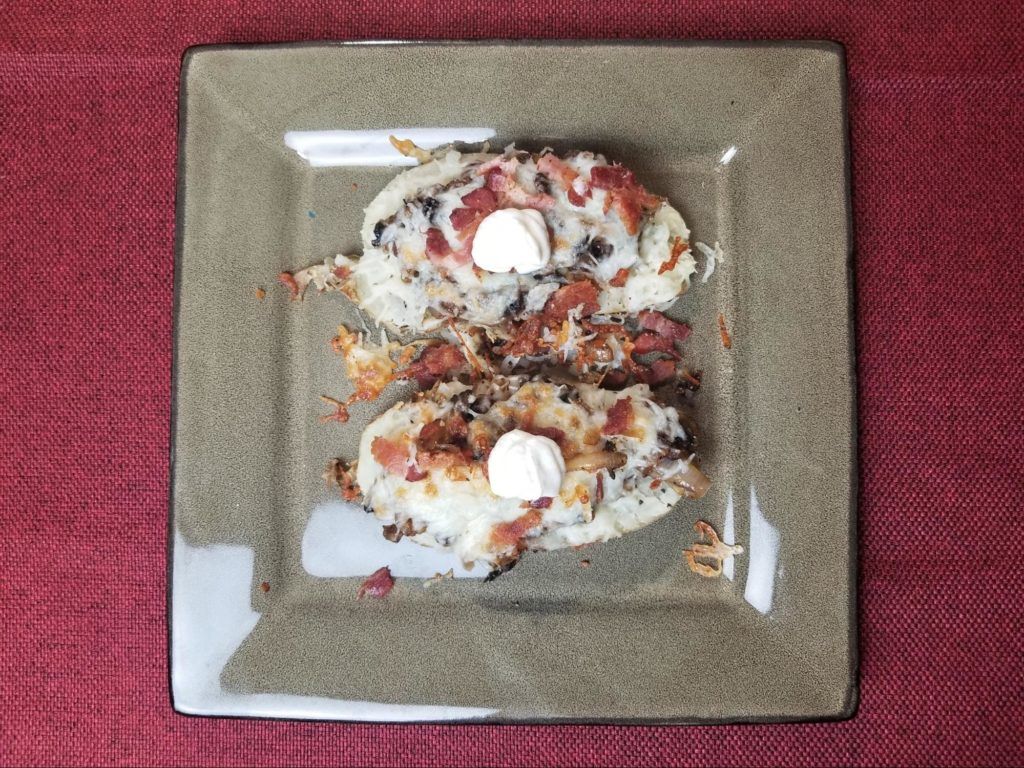 Melty Mozzarella Chicken with Tomato, Garlic-Studded Zucchini & Herbed Potatoes
Ingredients:
Chicken breasts, roma tomato, shredded mozzarella, tuscan heat spice, zucchini, yukon gold potatoes, garlic.

The zucchini was not enough to make a decent size portion for two people. However, there were more than enough potatoes to go around.
How It Cooked:
This was yet another meal that resulted in easy cleanup. You use the same pan for zucchini, tomato and chicken and roast the potatoes in the oven on a cookie sheet.

There was a small issue with the "one pan" method for this meal. It takes quite a bit of time to pan sear chicken, so the veggies you cook first are pretty much cold by the time it's finished. Even if you keep them covered.
The Taste:
This meal was pretty tasty too. However, between pan searing the tomatoes, sauteing the zucchini and pan searing the chicken, you end up with a somewhat oily meal. The potatoes are even a bit greasy even though they're oven roasted.
In addition to the meals listed above, EveryPlate also threw in a candy bar. This made it even more evident that nutrition wasn't their top priority. However, the meals did have a homey/comfort food vibe, which is quite satisfying in its own right.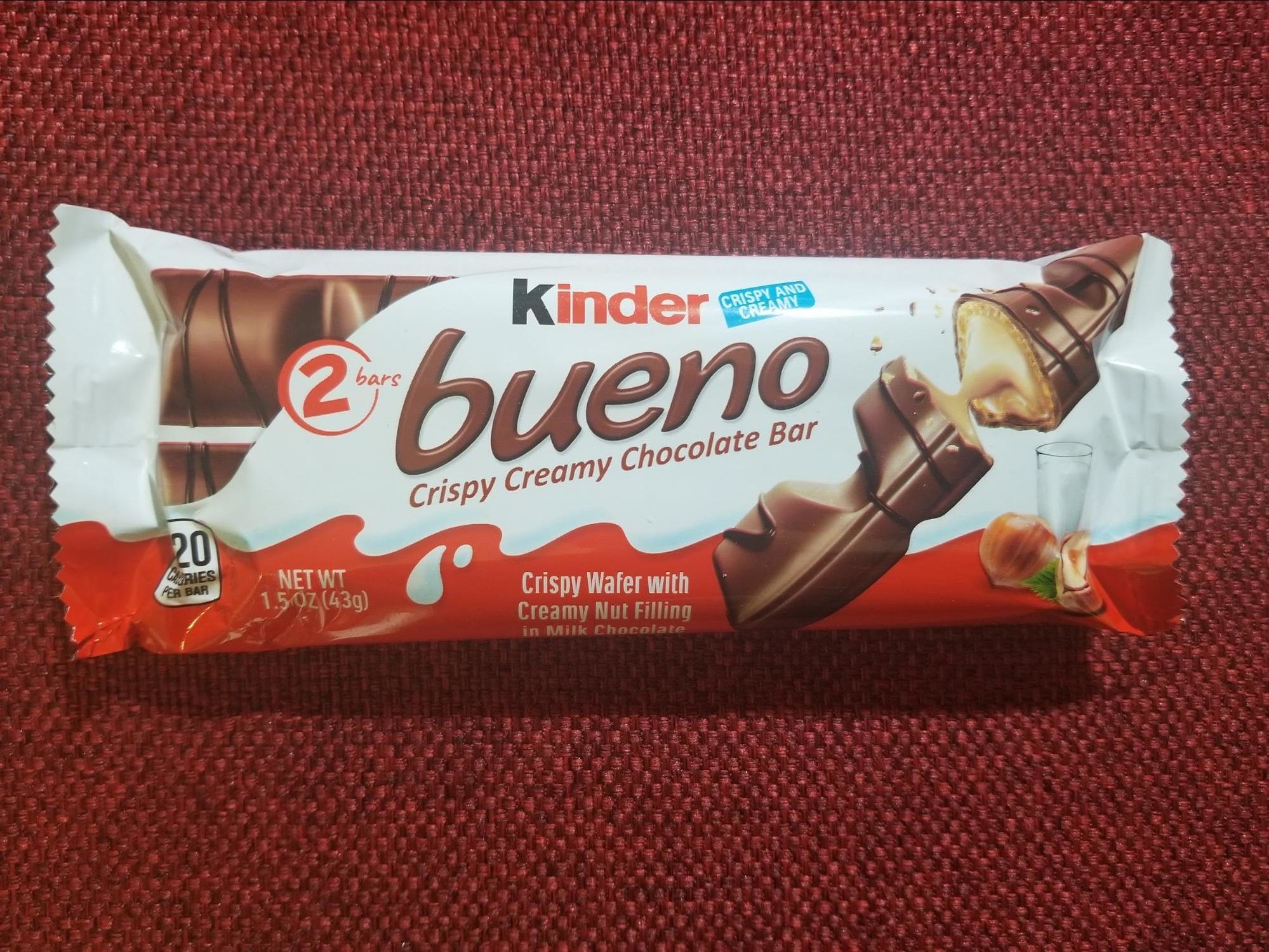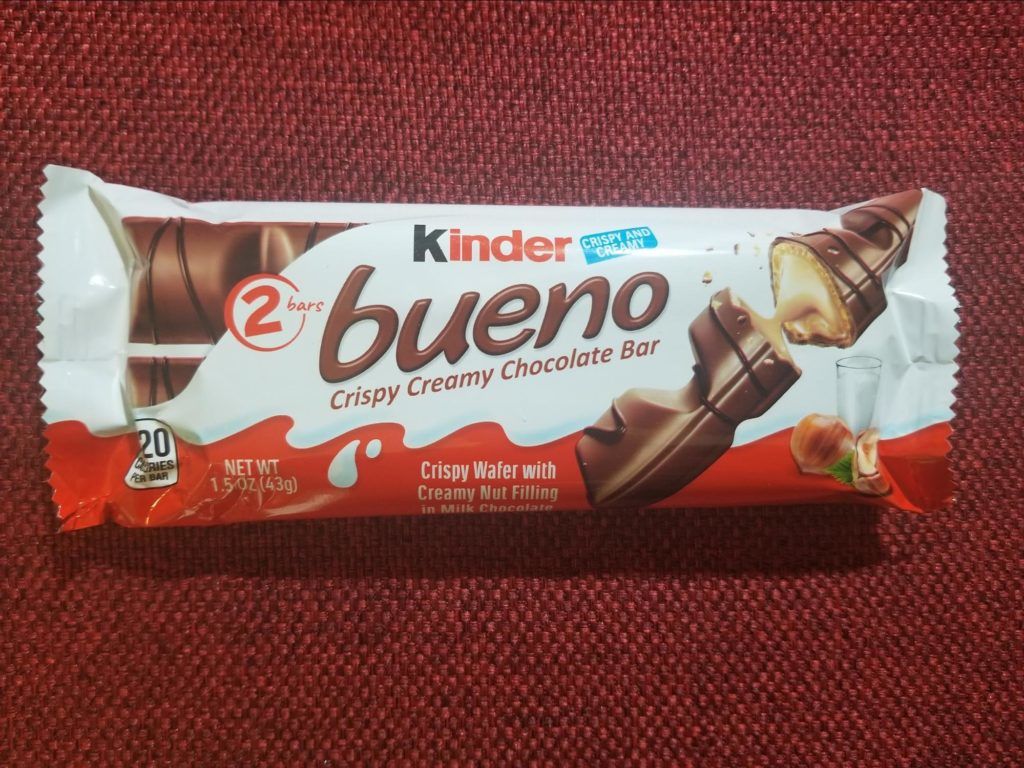 EveryPlate is a much more affordable version of HelloFresh. The food tastes pretty good, in a homey, comforting way. The produce was fresh and the seasonings were delicious. v
The best part is that it'll only run you about 5 bucks a meal. These days fast food is more expensive than that and at least with EveryPlate, you get some sort of vegetable with each meal.
We do have a couple of complaints. However, for the price point of this meal kit, it seems like a fair trade off.
Our first complaint is that there wasn't quite enough vegetables with all the meals, so they're not quite "balanced". Our second complaint is that some of the meals ended up a bit oily because you pan sear or saute almost everything.
At the very least, due to the low price point, this would be an excellent option for your first meal kit service. That way, if you find these kinds of services aren't for you, it's very little "wasted" money. Another similar option is Dinnerly, a low-cost meal kit that we thought tasted quite good.
Here are some Frequently Asked Questions about EveryPlate:
Will COVID-19 impact my food supply?
EveryPlate's food supply hasn't been impacted and they're working to maintain safe and dependable services for their customers. If there are any anticipated delays or changes to your order, they'll notify you immediately through email.
How do I cancel?
You can skip as many as 4 weeks by selecting the "Skip Week" option under "My Menu." However, that change needs to be made 5 days prior to the delivery date by 11:59PM CT.
If you would like to deactivate your EveryPlate account:
On Web, log into your account, open the menu in the top right corner and choose "Settings". Scroll down to the "Account" Section and click on "Deactivate your Plan". Enter reason for cancellation and click on "Deactivate now".
Please note, if this isn't done 5 days prior to your last delivery then you will get one more box that you have already paid for.
On app, click on "Settings" at the bottom right of the screen, and then click on "Edit my account". You will be redirected to web. Then follow the steps described above for web.
How can EveryPlate afford such low prices?
To put simply, they offer a tighter scoped menu than most meal services. Plus, they use less packaging. These are small differences that allow EveryPlate to have a lower price point that most households can get behind.
Why should you choose EveryPlate over its competitors?
Dinners are only $4.99 each.

They work with nationally recognized suppliers who make sure the ingredients are fresh and quality when they're delivered to your doorstep.

All the recipes are 6 steps and very "doable."

Over 2,000 people have left them a positive review on our Facebook page with an average of 4 stars out of 5 (this aligned with our rating too).

Easily customizable menus, flexible deliveries, and option to skip/cancel anytime